Roofing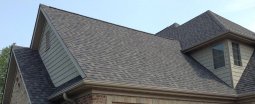 ---
The style of roofing can be enhanced with colored shingles such as red, maroon, blue, cedar shake, and so on. The type of shingles used also can be changed such as slate tiles or architectural or premium designer shingles. Alternate roofing options are also a way to achieve Prime Exteriors roofing.
Siding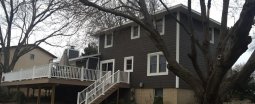 ---
Stunning colors are also available for Prime Exteriors siding. Fiber-cement siding is currently popular for its colors and energy efficient performance. The width of the lapboards are also available in larger sizes to provide bold look. Trim are also available to match the roof and siding. Brick siding is also popular for a long lasting solution.
Windows/Door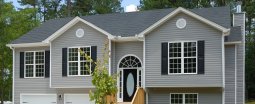 ---
The material and size of the windows and door plays a big effect in Prime Exteriors. Low emmittance windows with smart glass are preferred for Prime Exteriors windows. Steel, wood, or fiber-glass main doors can be used. The sidelights, decorative accents, and transoms can be combined to provide Prime Exteriors doors.
Deck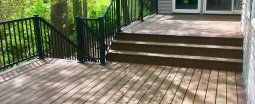 ---
Deck is a big addition for a building that can be converted to a extra living space. Prime Exteriors with wood, composite, or engineered decks are possible for residential and commercial buildings. Trendy deck shapes and pergolas can be installed to provide a rich and unique look for a building.